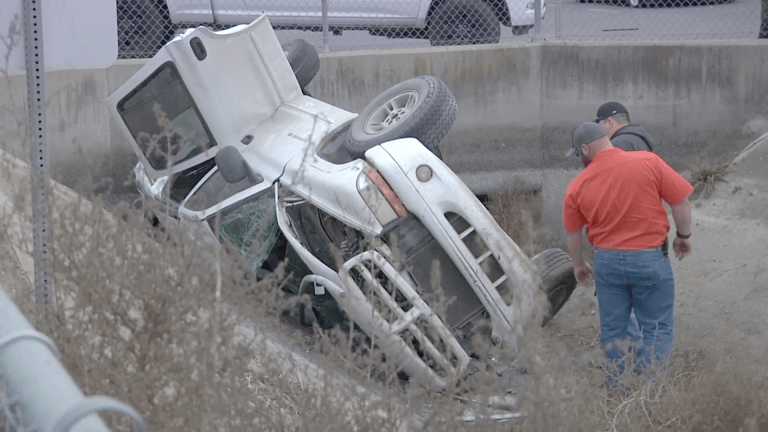 Witnesses Rescue Accident Victims of Crashed Vehicle in Canal
Large amount of marijuana found around crashed vehicle in Modesto, injured passengers transported to hospital.
Modesto: Three passengers in a vehicle were rescued by witnesses after they landed upside down in a canal. The crash happened at about 11:00 a.m. Friday, Feb.19, near East Hatch Road and Boulder Avenue. The passengers were taken by ambulance to a hospital for treatment of their injuries. A large amount of marijuana was found spilled around the vehicle where it crashed in the canal. CHP Officers, Modesto Firefighters and medics with American Medical Response responded to the scene.
​
Gaby Muro Photojournalist, Key News Network