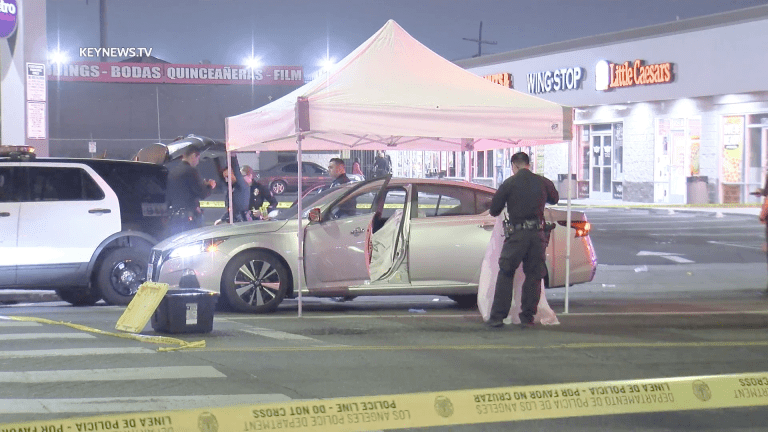 Woman Killed in Harvard Park 7-Eleven Shooting
A woman was killed and a man was wounded in a shooting at a 7-Eleven in Harvard Park early Tuesday morning.
Harvard Park: A 25-year-old woman was killed and a man wounded in a shooting at a  7-Eleven near the intersection of Western and Slauson Avenues in the Harvard Park neighborhood of Los Angeles. The female victim was located in a silver sedan at the intersection in the drivers seat, unconscious and not breathing. She was pronounced dead at the scene.
The 20-year-old male victim was located in the parking lot, and was transported to a local area hospital in stable condition by Los Angeles Fire Department firefighter/paramedics. The Los Angeles Police Department 77th Division is handling the investigation along with South Bureau Homicide. The call was initially reported as shots fired at 3:24 a.m. Tuesday, Nov. 9, 2021.
According to LAPD, the incident was a drive-by shooting. The suspects fled the scene in a vehicle, and police described one suspect as a Black male. There is no description of the vehicle at this time. 
City News Service contributed to this article.