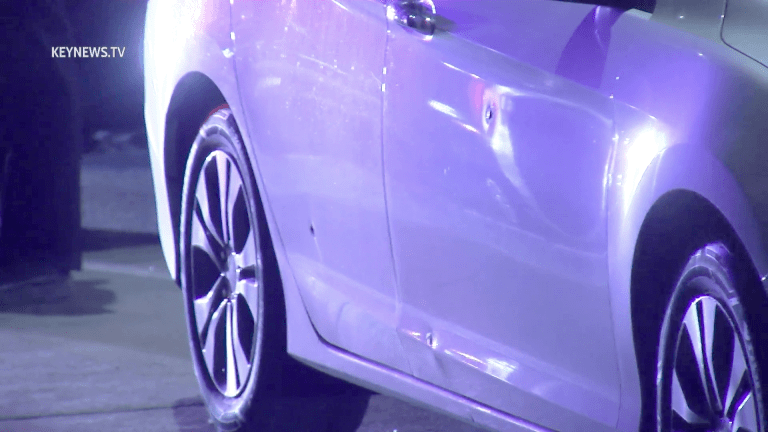 Woman Shot in Vehicle Traveling on Southbound 110 Freeway in Vermont-Slauson
Woman alive but unconscious after being shot while traveling in a vehicle with family members on Monday night.
Los Angeles: A woman was shot Monday, Mar.1, at 9:03 p.m. on the Southbound 110 Freeway just north of Gage Avenue in the Vermont-Slauson neighborhood of Los Angeles. The vehicle was occupied with multiple family members at the time of the shooting. The driver was able to pull off the 110 Freeway and call for help at Flower Street and Gage. The Los Angeles Fire Department and Los Angeles Police Department responded to that location to assist the victims. The front seat passenger, a woman, was unconscious but breathing when first responders arrived. LAPD requested California Highway Patrol units to respond as the incident occurred on the freeway.
​
Zak Holman Senior Photojournalist, Key News Network
​
​