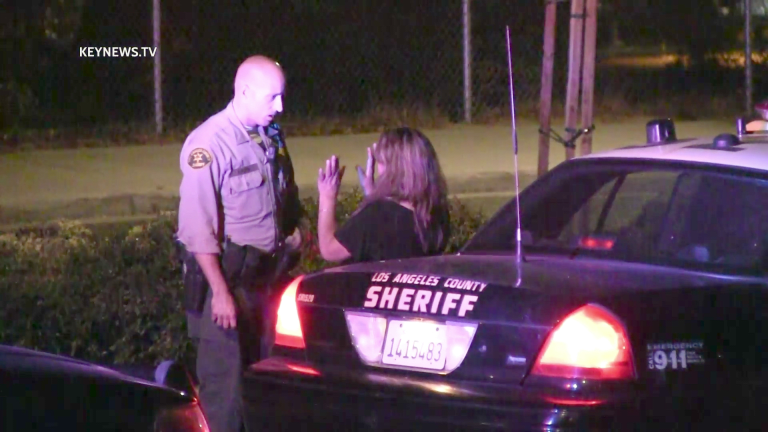 Woman Who Walked Away from a Newhall Hit-and-Run Crash was Brought Back by Deputy
A woman who walked away from a single-vehicle crash on Deputy Jake Drive Sunday night in Newhall, was brought back to the scene of the incident by a deputy.
Newhall: Los Angeles County Sheriff's deputies and AMR paramedics arrived at the scene of a hit-and-run crash involving a single vehicle that went over the median hitting a tree and came to a stop in a field of grass. The collision took place on Deputy Jake Drive and Valle Del Oro in Newhall around 11:12 p.m. Sunday, Sept. 5, 2021. 
According to witnesses, a female was standing on the curb away from her SUV on the phone and told a witness she was fine. She told them her husband was on the way and then she fled from the scene walking southbound on Valle Del Oro from Deputy Jake Drive. A Sheriff's deputy was able to catch up to her and brought her back to the scene handcuffed. It is unknown if she was the driver or the passenger. Witnesses said they did not see her on the driver side. No injuries were reported. It is unknown at this time if alcohol was a factor in the collision.