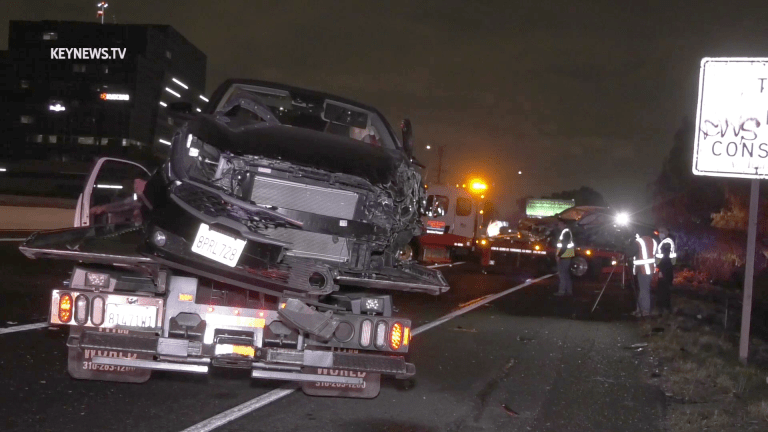 Wrong Way Driver Causes 3-Vehicle Collision on 405 Freeway
One victim was transported to a hospital after wrong way driver collision on 405 Freeway.
Los Angeles: At 2:25 a.m. Monday, Mar. 8, 2021, a call went out to California Highway Patrol reporting a wrong way driver down the 405 South Freeway passing the 110 Freeway interchange. The wrong way driver caused a three-vehicle collision at the 405 South and Normandie Avenue off-ramp. One victim that was trapped in their vehicle after it plummeted down the freeway embankment, was extricated and transported to the hospital.
​
Jack Reynolds Photojournalist, Key News Network