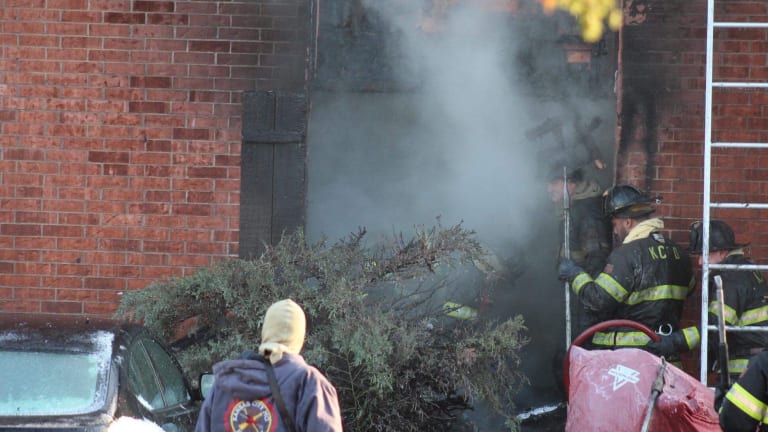 Apartment Fire in Kansas City
Raytown FD and Kansas City FD on scene of an apartment fire.
Kansas City and Raytown Fire were dispatched to the 10300 block of E 61st Street shortly before 3:30 p.m.
​
First company on scene said that there was heavy smoke and fire coming from both the first and second floors and requested a working fire response.
​
A neighbor said, "I smelled something burning and went outside to see if I could see anything. That's when I noticed my neighbor's apartment to the right of my apartment was on fire. I didn't even have my phone to call and all I could really do is bang on doors to alert my neighbors who were home to get out and to call 9-1-1."
​
It is unclear if anyone was injured in this fire and the cause is under investigation.
​
Kansas City Fire Department, Raytown Fire District and Raytown Police Department were on scene.
​
​