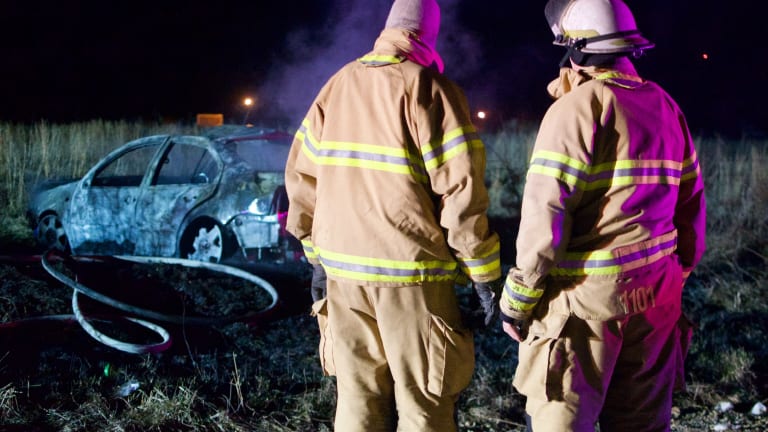 Early Morning Rollover Crash and Fire Diamond, Mo
A Person gets taken in for injuries following a single car rollover and fire near Diamond, Mo.
Early Morning Crash this morning.
A vehicle rollover and fire occurred this morning near Cherry and 59 Highway north of Diamond. The person was driving westbound when the person ended up rolling the vehicle several times. The vehicle was fully engulfed in flames and the person was transported for injuries.
​
No update on the one who was involved in accident.
​
Diamond Area Fire Protection District, Newton County Sheriff's Office and Newton County Ambulance District were all on scene for this incident.
​
​
​
​