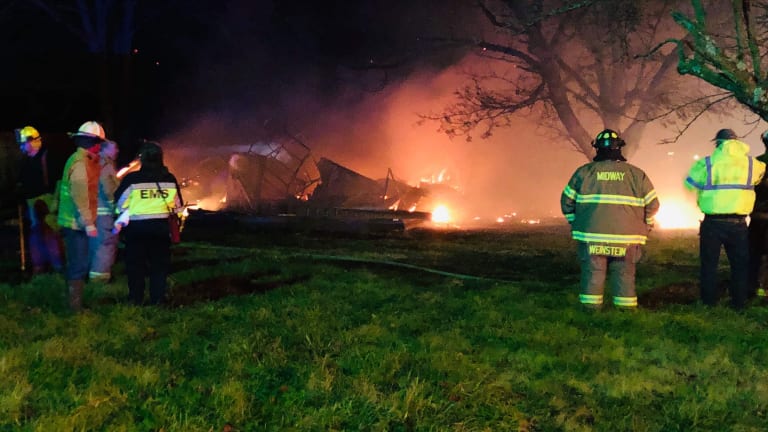 Fountain Street Stella Barn Fire with Explosions
A barn fire with multiple explosions occurred in Stella, Mo.
​
​
​
​
Shortly before 9:00 p.m., a structure fire in Stella occurred.
The structure was a barn and the scanner said there were multiple explosions involved with it.
No other details at the moment.
​
Granby Fire Department
@Stella Fire and also Midway Fire Protection Dist.
​
Newton county ambulance was on scene as well.
Posted By Stella FD.
​
​
At 8:54 pm Stella Fire responded to reports of explosions coming from a structure. Upon arrival crews found a barn fully involved and threatening spread to a residential structure. Crews quickly knocked the fire down and protected the exposure. Fuel load, building construction and high winds made overhaul difficult. Midway Fire and Granby Fire responded for water support! Crews cleared the scene at 11:30 pm and worked at station until 12:30 returning gear and apparatus to in-service. This was quoted by the Stella FD
​
​
Great job to everyone involved.
​