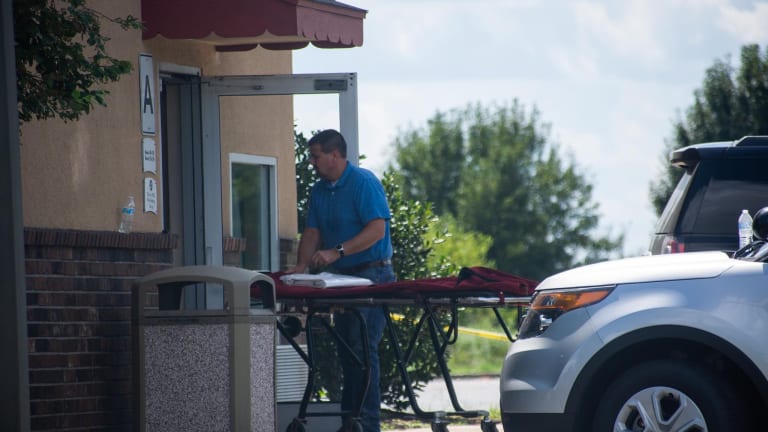 Homicide in Carthage Missouri at the Quality Inn
A man has been taken into custody after he shot and killed one and injured the other.
Information provided by Carthage Police:
**Release of shooting victims names.**
The male shooting victim is Don Pierce, 43 years old of Carthage. He was pronounced deceased on scene.
The female shooting victim is Toni Stephens, 25 years old of Carthage. She has been treated and released from a local hospital.
​**Update 8/2/20 @ 0932 hrs**
The suspect was located in the Lamar area and is now in custody.
Update 8/1/20 @ 1950 hrs**
Suspect was last seen wearing a green sleeveless shirt and carrying a blue backpack after being dropped off in Lamar, Missouri near the Lamar Lake. If you have any information regarding the whereabouts of the suspect please call 911. He is considered armed and dangerous so please use caution. See attached photo
​
​
​
Update 8/1/[email protected] 1700hrs**
The white Hyundai Santa Fe was located north of Carthage at Civil War Rd and Pine abandoned. Suspect is still at large.
The Carthage Police Department is is currently working a homicide at 2701 S. Hazel (Quality Inn). One victim was pronounced deceased on scene and another victim sustained gunshot wound and was transported by ems to a local hospital listed in stable condition. The suspect Lane J Stephens 29 yr old white male of the Carthage area was last seen at 1937 S. Garrison where a victim reported the suspect stolen her vehicle at knife point. The suspect then fled that scene in her White 2009 Hyundai Santa Fe with Missouri license plate of 2KBH01.
The suspect is to be considered armed and dangerous. If anyone has information regarding the whereabouts of the listed suspect please call 911. The attached pictures are the suspect and the vehicle he was last seen in at 1145 hrs on 8/1/20.