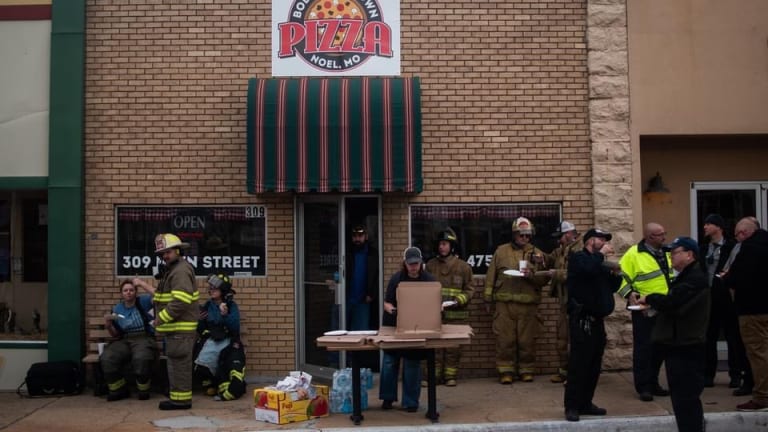 Local Pizza Restaurant Donates Pizzas to First Responders
Local Pizza Restaurant donates Pizzas to first responders and firefighters in Noel, Mo.
Noel: Local Pizza Restaurant, Bob's Hometown Pizza, donated pizzas to the first responders and firefighters here in Noel, as they fought a very large and devastating structure fire on December 28, 2020.
We spoke with one of the workers and they stated the first responders deserved this. It's the least we could do for what they do for us.
Six Fire Departments assisted with the structure fire and the pizza place offered pizza for all those who were helping on Monday. Find the structure fire story here.
​
​
Billy Wade Photojournalist, Key News Network