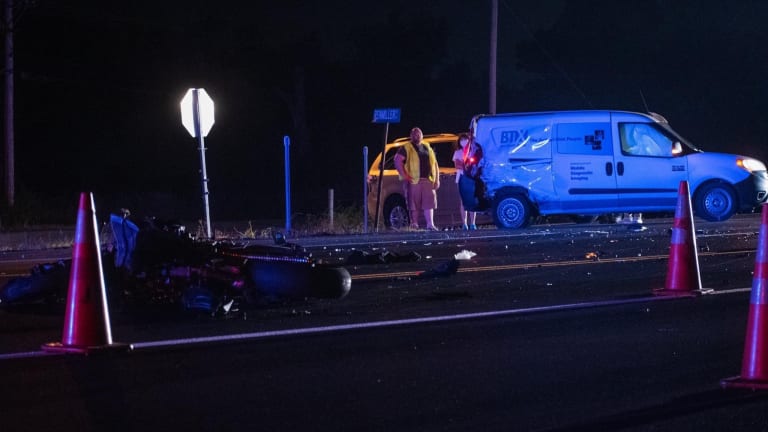 Motorcycle vs Commercial Vehicle Crash, One Fatality
One has died from their injuries from the commercial vehicle vs motorcycle accident .
​
​
Breaking News from Joplin, Mo, tonight.
​
Around 12:37 a.m. Saturday morning, Dispatch alerted Joplin Fire and METS to a motorcycle crash. The incident took place on East 32nd and Reinmiller Road.
The motorcycle operator was traveling eastbound on East 32nd and struck the commercial vehicle as it was turning onto Reinmiller Road. Although life-saving measures were performed, the 24-year-old male was pronounced dead at the scene.
​
Good work done by Joplin Fire Department, Joplin Police Department @METS Ambulance. Also to the towing companies.
Name of deceased is withheld at this time. No other details are available at this time.
​