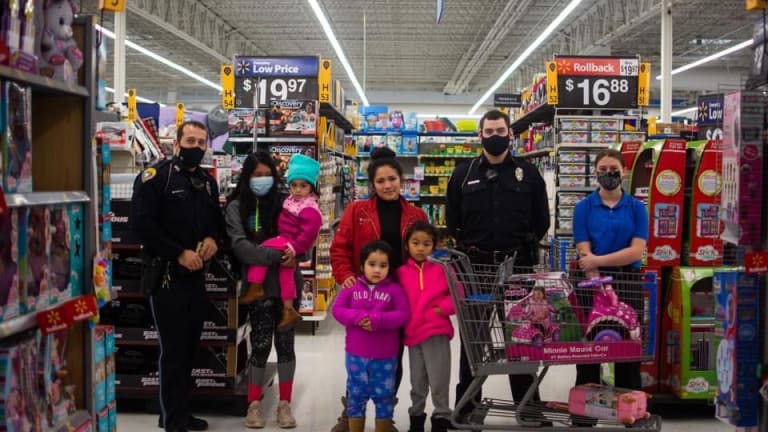 Neosho Shop with a Hero is Underway
Neosho PD and Neosho FD take part in Shop with a Hero.
Neosho: 33 families and 90 children participated in Shop with a Hero.
The 90 children shopped for whatever they wanted under a certain amount.
It's an amazing event to see our Police and Fire Department's participation.