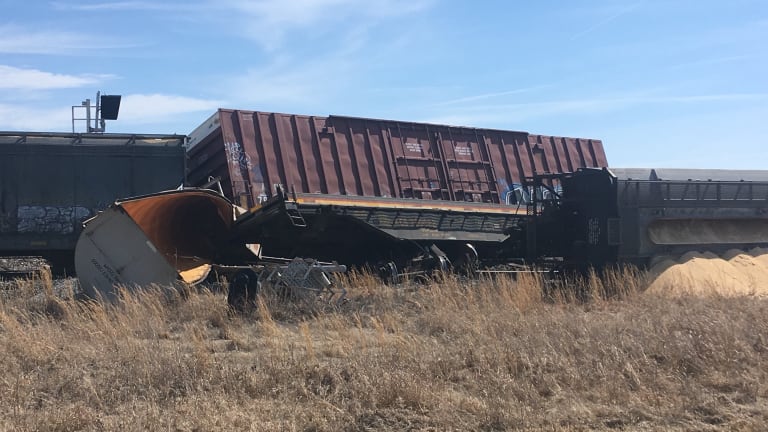 Neosho Train Derailment, KCS Line AA and 59 Highway
A train derailed, KCS Line AA and 59 Highway in Neosho, Mo.
​
The incident took place just south of Neosho, Mo, around 11:00 a.m. Saturday morning. Multiple cars were derailed. No injuries were reported.
No hazardous materials were involved. The cars were hauling what we believe was Chicken Feed.
Neosho Fire and Goodman Fire were on scene as well.
​
​
Not many details on this incident.