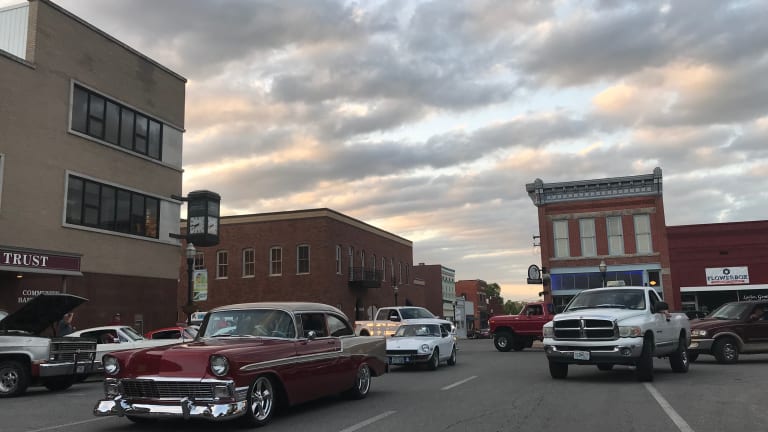 Quarantine Cruise Night in Neosho
The quarantine made things hard, but the event that took place in Neosho was amazing to witness. Over 500 cars attended.
Neosho, MO: Covid-19 has slowed people down from interacting with others and really has put a damper on life as we know it, until now - Cruise Night was an amazing thing to witness with hundreds, if not over 1,000 people, showing their faces. The event offered everyone the joy of reconnecting, while being outdoors for such a great evening.
Here's a few comments made by one of the people who helped create this event:
​
We were excited to kick this event off basically because a few of us local car guys were tired of being stuck at home. We had seen the turnouts that other cities had and decided that there is no reason that Neosho shouldn't benefit from the same thing.
​
We truly did not expect the turnout that we had. I was completely blown away by the number of cars and families that were out.
​
The best part, in my opinion, was seeing all of the happiness and joy in my community. Everywhere that we cruised through was nothing but smiling faces and laughs and thumbs up everywhere.
​
As far as a t-shirt, I really hadn't thought about it. If there is enough interest, we could definitely put something together.
​
We are leaning more toward doing a spring and fall event. I think that an event like this that is monthly can burn itself out.
The amount of vehicles were probably over 500 plus.
I would like to say a great big THANK YOU to the Neosho community. All in all, we had an amazing event. Everyone seemed to practice common sense and were respectful. I could do nothing but smile when I saw the number of cars parked down the boulevard and everyone spectating. We will be planning a fall event in the very near future and we will keep everyone posted. Again, THANK YOU TO ALL WHO PARTICIPATED.