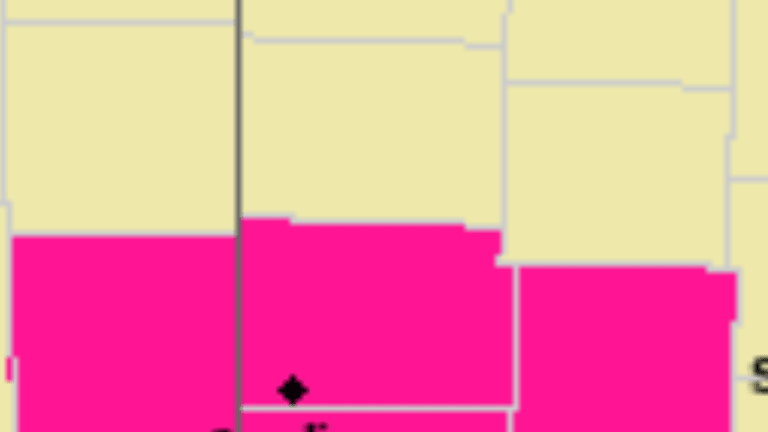 Red Flag Warning is in Effect
Red flag warnings are in effect for the extreme SW Missouri today.
​
URGENT - FIRE WEATHER MESSAGE
National Weather Service Springfield MO
324 AM CST Wed Jan 8 2020
...Elevated to Significant Fire Hazard this Afternoon...
.Afternoon relative humidity values will dip into the mid 20s
while surface winds will gust 25 to over 30 mph during the
afternoon hours. This will set the stage for enhanced to
significant fire weather danger during the afteronon for southwest
Missouri and a part of southeast Kansas.
KSZ101-MOZ088-093-094-101-102-090200-
/O.NEW.KSGF.FW.W.0001.200108T1900Z-200109T0200Z/
Cherokee-Jasper-Newton-Lawrence-McDonald-Barry-
324 AM CST Wed Jan 8 2020
...RED FLAG WARNING IN EFFECT FROM 1 PM THIS AFTERNOON TO 8 PM
CST THIS EVENING FOR THIS AFTERNOON FOR FIRE WEATHER ZONES 088,
093, 094, 101, 101, AND 102...
The National Weather Service in Springfield has issued a Red Flag
Warning, which is in effect from 1 PM this afternoon to 8 PM CST
this evening.
* AFFECTED AREA...Fire weather zone 101.Fire weather zones 088,
093, 094, 101, and 102.
* WIND...Gust of 25 to over 30 mph this afternoon.
* HUMIDITY...in the mid 20s.
* THUNDERSTORMS...No precipitation or thunder expected.
* IMPACTS...any fires that develop will likely spread rapidly.
Outdoor burning is not recommended.
PRECAUTIONARY/PREPAREDNESS ACTIONS...
A Red Flag Warning means that critical fire weather conditions
are either occurring now, or will shortly. A combination of
strong winds, low relative humidity, and warm temperatures can
contribute to extreme fire behavior.