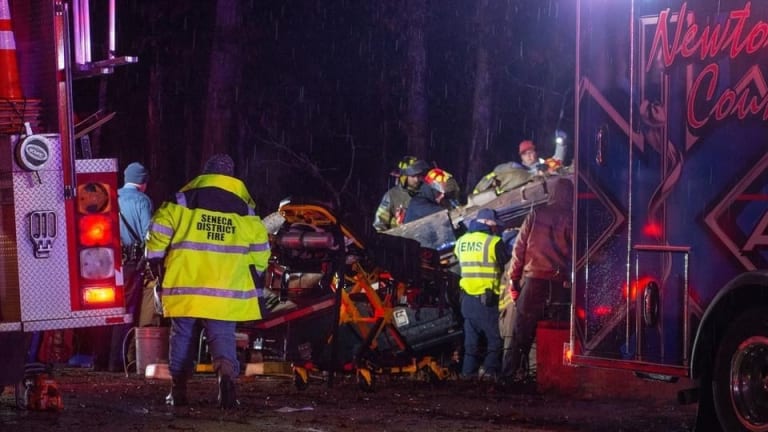 Serious Rollover Crash Traps 3 Children, 1 Adult
Occupants in serious rollover crash were trapped and cut from vehicle near Racine.
​Racine, Mo: Shortly before 9:30 p.m., Wednesday, crews reported to the scene of an accident on Jute Road just off Highway 86. Upon arrival, a serious vehicle rollover was discovered that collided with a tree and overturned. The vehicle was reported to be a 1-ton pick up with a utility bed.
Four of the five occupants were trapped and cut from the vehicle, then all five were transported by ambulance. Of the five transported in serious condition, three were juveniles and two were adults.
Seneca Fire, Seneca City and Redings Mill Fire assisted and removed each one of the occupants. Newton County ambulance assisted as well. No details on the extent of their injuries.
Missouri State Highway Patrol was on the scene investigating the incident.
Amazing work to all involved.
​
​Crash details: CRASH OCCURRED AS VEHICLE 1 FAILED TO NEGOTIATE A CURVE, TRAVELED OFF THE RIGHT SIDE OF ROADWAY AND COLLIDED WITH A TREE. INVESTIGATION ASSISTED BY CPL S. PATTERSON #1127 AND TPR J. DAY #363
​
​
Billy Wade Photojournalist, Key News Network
​
​