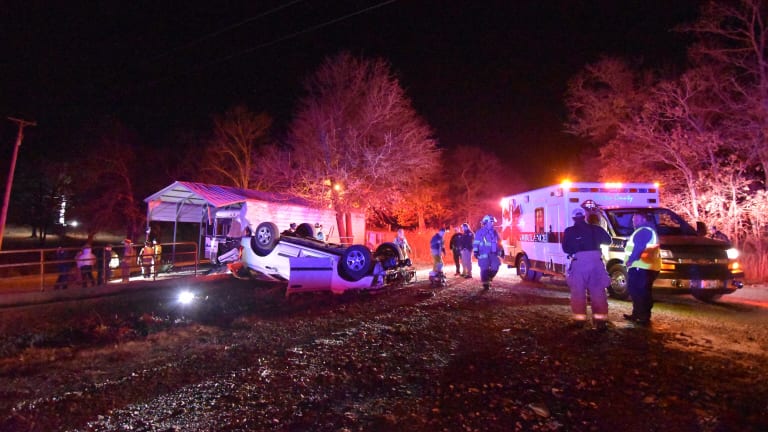 Single Car Rollover Hits Garage and RV, Lonnie Lane and 43 Highway in Seneca
A single car rollover hits garage and RV off 43 U and into Lonnie Lane.
​
Seneca, Mo: Around 8:15-8:20 p.m., a single crash occurred as vehicle # 1 failed to stop at a stop sign and traveled through the intersection. Vehicle # 1 became air born, struck a fence, a pole, a parked motor home, and a shed. Vehicle # 1 then overturned and struck an additional fence.
Location was 43 and Lonnie Lane near Seneca.
Moderate injuries were reported and the person was transported for their injuries.
​
​
​
Information was provided by Missouri Highway Patrol.
​