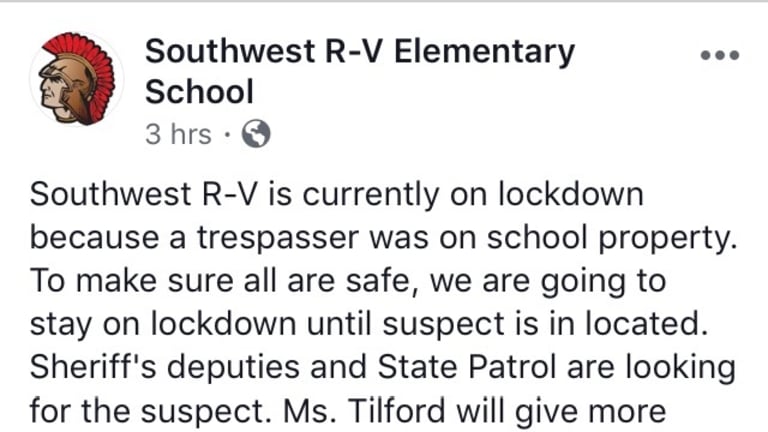 Southwest Schools were on Lockdown in Washburn Missouri
Southwest schools were on lockdown in Washburn, Missouri.
Southwest R-V is currently on lockdown because a trespasser was on school property. To make sure all are safe, we are going to stay on lockdown until suspect is located. Sheriff's deputies and State Patrol are looking for the suspect. Ms. Tilford will give more information when available.
​
All are safe. Please do not call the schools or try to come to the buildings at this moment.
​
​
​
Since the first post, the school is on lockdown.
​
It has been able to be lifted and no longer in effect.
​
​
Info from the Schools Facebook Page.