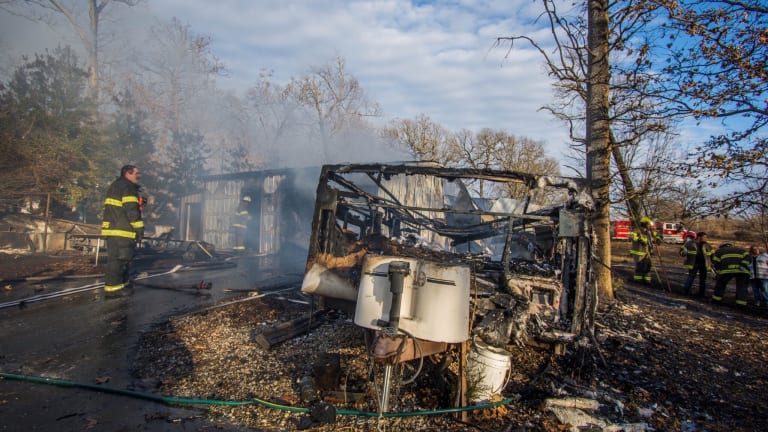 Structure Fire in Neosho on North Wood Street
An outside fire grew into a larger one when a structure was involved.
Neosho, MO: Structure fire late afternoon, December 5, 2019, on North Wood Street. Tones came in about 3:30-3:45 p.m.
Neosho FD were first on scene and dispatched Redings Mill who couldn't assist because they were on a call. So Duenweg Volunteer Fire Department and Diamond Area Fire Protection District and also Granby Fire Department responded.This fire was fully engulfed.
​
​The garage and camper and the yard got the worst of it.
The fire did damage to some of the house.
Great job to the ones who assisted with this call: Newton County Sheriff's Office, Newton County Ambulance District, and others helped as well.
​
​
​
​
​
​
​
​