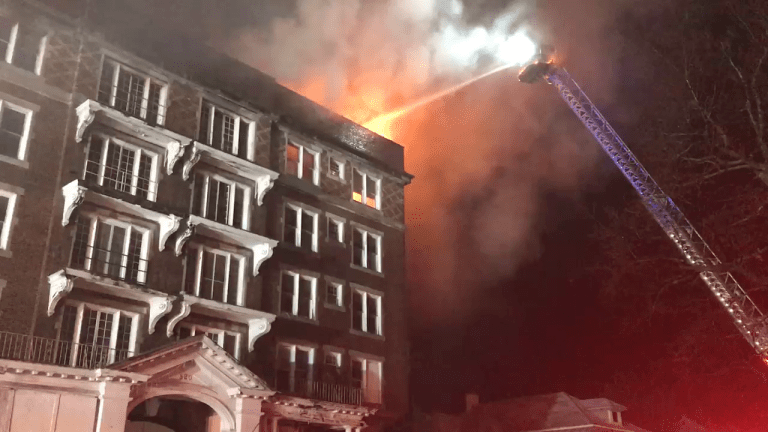 The Historic Olivia Apartments on Fire
The historic Olivia Apartments in Joplin, Mo, burned Monday night.
​​Joplin: Around 9:45 p.m. Monday, JASCO dispatched Joplin Fire Department to a structure/abandoned apartments in downtown Joplin.
​Upon arrival, heavy fire was observed and the glow from the flames could be seen miles around the Joplin area. The historic Olivia Apartment building was ablaze at 320 South Moffet.
​
​
​
​
Joplin Fire, Mets Ambulance, and many others responded to the scene.
​The ​building was built in 1906 by Anton Bendelari who was a civil and mining engineer from Canada. The original purpose of the building was a hotel that Bendelari named after his mother. In its glory, the apartment building boasted restaurants on the 5th floor, along with a well-appointed interior.
​ The Missouri Alliance for Historic Preservation named the building as one of Missouri's Places in Peril. The photojournalist at the incident observed a sign that stated the building was "under development."
​The fire is under investigation. No further details were available at this time.