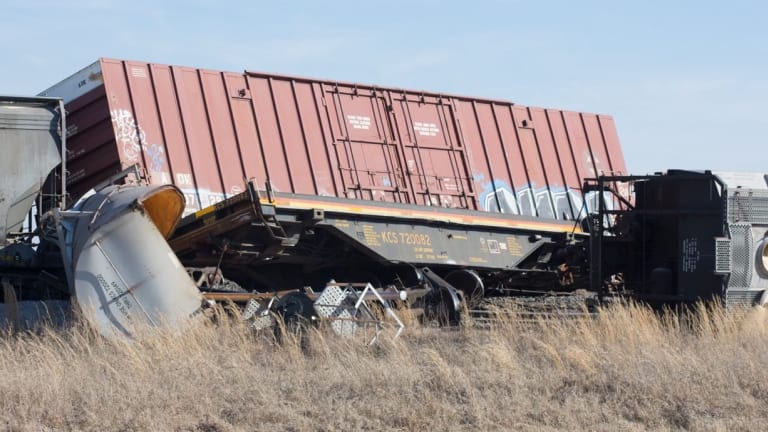 Updated Information on Saturday Train Derailment in Neosho
The updated Information on train derailment in Neosho, Mo, March 7, 2020.
Just after 11 a.m. on Saturday, March 7, a southbound KCS train derailed 15 cars just south of Neosho, Mo. Seven cars came off the track staged on the right of way. No injuries were reported. No hazmat was involved. No public traffic was blocked. The main line and siding have reopened to freight traffic. Clean up efforts are underway. The incident is under investigation.
​
​
​
Latest information from KCS,
Neosho Fire Department and also Goodman Fire were on scene as well.
​
​
​
​
​
​
​
​
Kansas City Southern.