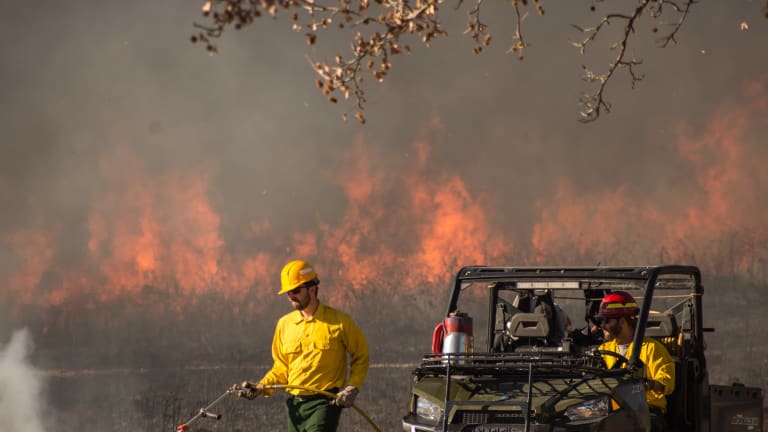 Very Large Controlled Burn Today in Diamond Mo
A very large controlled burn occurred at the George Washington Carver National Park.
​
​
​
​
The National Parks Service brought in their forestry and wild land crews and had around 80 acres that they burned off. This is something most don't get to witness up close, and we were allowed to take some photos.
The location was the George Washington Carver National Park. It's located in Diamond, Mo.
Prescribed fire is a planned fire; it is also sometimes called a "controlled burn" or "prescribed burn," and is used to meet management objectives. A prescription is a set of conditions that considers the safety of the public and fire staff, weather, and probability of meeting the burn objectives.
​
Approximately 75-80 acres will be burned at the park, conducted under the guidance of National Park Service fire personnel. The objective of the controlled burn is to reduce wildfire risk and enhance the tall grass prairie through the reduction of fuel loads and woody species. Most of the park will remain open to visitors during the burn, although temporary closure of the Carver Trail will be necessary to ensure visitor safety. The burn is expected to last one day.
​
More images soon.