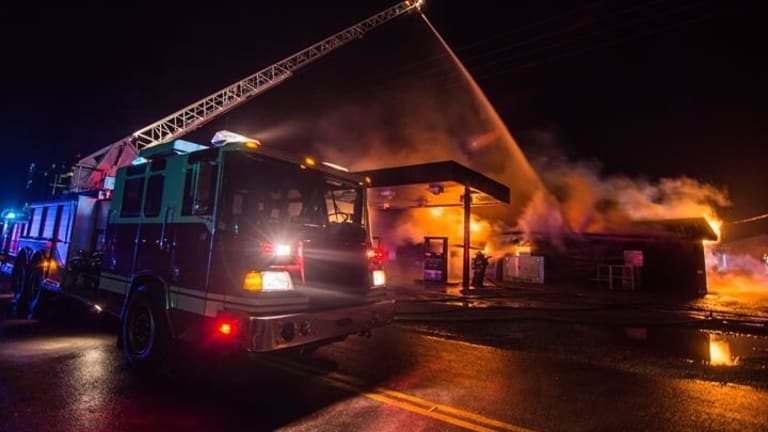 Very Large Fire Destroys Longview Business
A business/gas station burned to the ground in Longview, Missouri.
Longview, Mo: Dec. 16, 2019, between 1:30-2:00 a.m., a devastating fire occurred at a Longview business that is a popular store with area residents. Fire crews were called to the location of Dhwy and E76hwy at the CC/Dhwy/E76 intersection. Roads were blocked as fire crews battled the blaze. The building was fully engulfed.
What a sad night for the community of Longview, Mo.
​
​The Stella Rural Fire Department, Midway Fire Protection Dist., Wheaton Fire Protection District, Goodman Area Fire Protection District, Neosho Area Fire Protection District were all on scene for the fire.
Also reporting were McDonald County Sheriff's Office, Pineville Missouri Fire Department, White Rock Fire District, as well as Freeman EMS.
​
​
The cause of the fire has not yet been determined.
​
​
​
​
​​