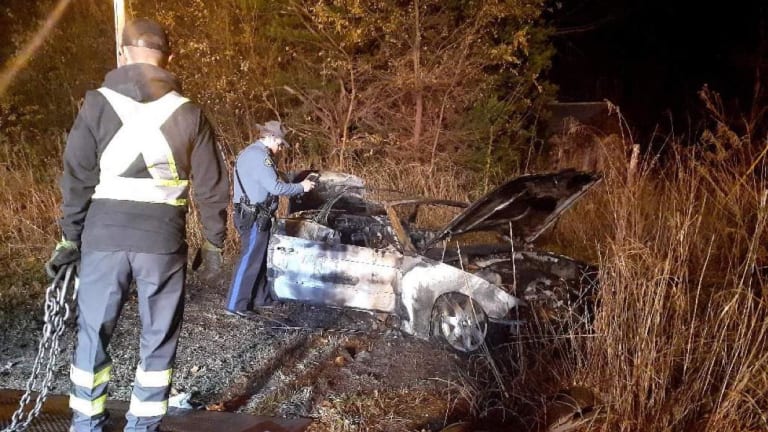 1 Dead, 1 Hospitalized After Fiery Crash in Rural Newton County, MO
A male driver was fatally injured in a crash after traveling off the roadway, striking a culvert and bursting into flames in Newton County early Sunday morning.
Newton County, MO: Around 2:10 a.m. Sunday Nov. 21, a male driver failed to negotiate a curve, overcorrected, traveled off the left side of the roadway, struck a culvert, and caught fire, according to Missouri State Highway Patrol. The crash took place on Highway NN, three miles south of Joplin, in rural Newton County. 
The driver and occupant in the vehicle were both transported by Newton County Ambulance to hospitals in Joplin, according to MSHP. 
MSHP released a report late Sunday stating the 25-year-old male driver was pronounced deceased just after noon by Dr. Bean at the Mercy Burn Unit in Springfield. 
Redings Mill Fire and Newton County Sheriffs Office also responded to the scene of the crash.