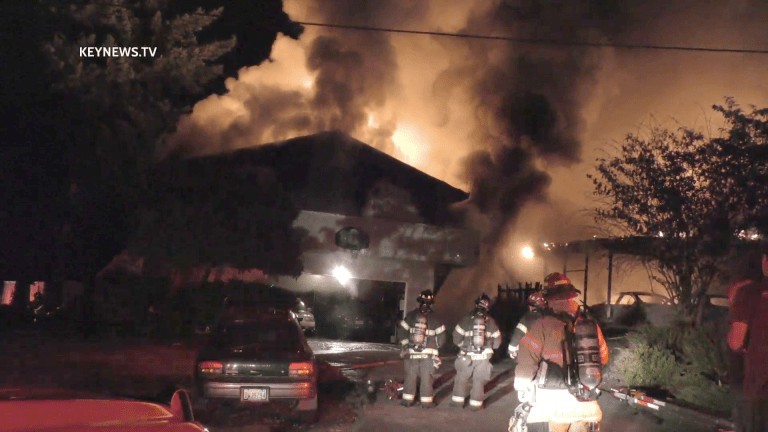 Late Night Fire Destroys 2 Homes in Federal Way
Two residential structures burned in a late night fire on 8th Avenue South.
Federal Way, WA: Just after midnight, Monday, July 5, 2021, crews from South King Fire and Rescue responded to a residential structure fire. Upon arrival, heavy fire conditions were located in two homes in the 30200 block of 8th Avenue South. Crews on the scene determined that all residents were out of the house but conditions did not allow them to enter the buildings and defensive operations were established. The cause of the fire is under investigation.
Jon Normandin, Key News Network