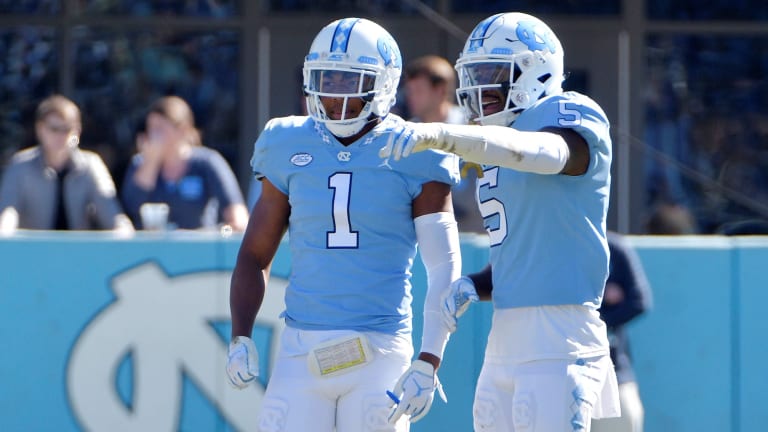 How COVID Has Changed Sports At Every Level
The conflict is real.
As of Friday, there have been 204,331 confirmed COVID-19 cases in North Carolina with 3,409 deaths. In Lenoir County where I reside, there have been 32 deaths but 10 in the last 13 days. The conflict is high between those who want to open everything up and put the masks up, along with others who want to keep restrictions in place and maintain some closures.
Then, there's sports coming back.
I run a website, ENC Moments, which was primarily a sports website before COVID forced changes. Thankfully, I've had experience in the government writing field to make a relatively seamless transition and put the material together, but now I have the opportunity to write about a subject matter that I love. Covering more low and moderate-risk sports such as volleyball, girls' tennis, and boys' soccer has been fun, but football is officially back — sort of.
So, the NCHSAA (North Carolina High School Athletic Association) moved football to February as it is considered a high-risk sport. The Lenoir County Public Schools system hasn't allowed any sporting events or official practices to occur, but the two private schools in the area — Arendell Parrott Academy and Bethel Christian — have been back to it. The two schools are under two other institutions —APA with the NCISAA (North Carolina Independent School Athletic Association) and BCA with the NCCSA (North Carolina Christian School Association).
The schools playing are certainly following protocol — referees, coaches, and players on the sidelines are masked up, surfaces are heavily sanitized and balls are switched out liberally for safety purposes. In the NCISAA, fans are not allowed to attend games, although parents may be able to come out if the state is in Phase 3 — a decision which should be made Oct. 2.
For now, APA had a game Friday and I was out there putting a story together while simultaneously working as a sideline reporter for WRNS 960 AM. As a tried to find a balance between covering the game and dodging the rain, I looked around to see a bizarre environment, one I've seen in professional sports with the NBA, MLB, and NHL, but it still doesn't feel right. The stands were empty save for those assisting with broadcasts or working with the team. Meanwhile, dozens of people were in their cars outside of the stadium listening to the radio, watching the live-stream, and honking their horns when touchdowns occurred.
The new normal, I guess.
This is where my conflict comes in: the COVID numbers are rising again and I've worked with the health department to see what's going on. This is not a game, and it hits even harder knowing one of my best friends was diagnosed with it. My mom has underlying health issues and I visit her on a regular basis, which is one of the biggest reasons I wear a mask everywhere I go. Maybe the death rate isn't at a level where some aren't concerned, but it would certainly change the narrative if it was someone they cared about. From a selfish perspective, I want to see fans in stands while also building my business. I also know I don't want anyone catching COVID.
Maybe I just spent the past 500 words going in circles saying absolutely nothing. That's fine. Nobody has the right answers and nobody knows when this is going to end. The only thing I can say is to take precautions at any establishment and please wear a mask where social distancing isn't available. Everyone's immune system isn't equal.
Meanwhile, I'll continue to work on the craft. It's tough, but it's necessary.