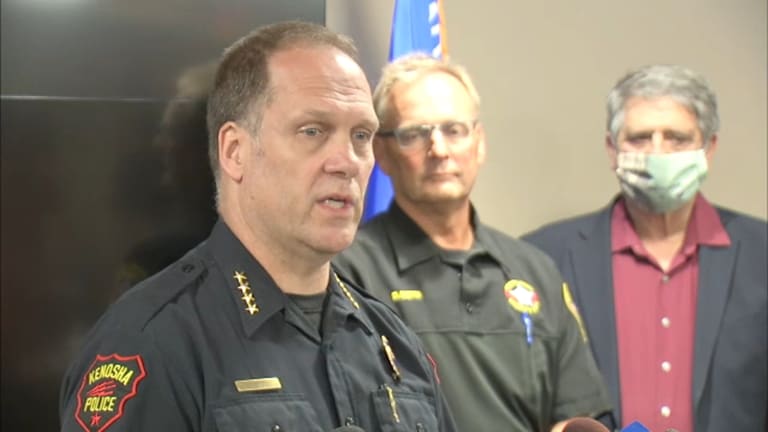 ACLU: Kenosha Police Chief, County Sheriff Must Resign Immediately
ACLU is "...calling for the immediate resignation of Kenosha Police Chief Daniel Miskinis and Kenosha Country Sheriff David Beth." This follows the "...shooting of Jacob Blake by police and the murder of two protestors who were shot by a 17-year-old participating in an armed counter-protest."
ACLU wrote Sheriff deputies
"....socialized with white supremacist counter-protestors on Tuesday...."
"....allowed the shooter to leave the scene...."
"....Sheriff Beth also previously called for five people of color who had been arrested for shoplifting to 'be put into warehouses.'"
Sheriff Beth, "....when asked why the shooter, after shooting 3 people and walking toward his deputies with his hands up, was not apprehended. His answer is essentially, it's loud and police get 'tunnel vision.'"
ACLU wrote, "....During the police department's first press conference in response to the Blake shooting and subsequent murders committed at protests, Police Chief Daniel Miskinis blamed the victims in Tuesday night's shooting for their own deaths...."
Reporter Adam Rogan wrote "....Kenosha Police Chief says that if no one had been out after curfew 'the situation may not have happened' that led to Kyle Rittenhouse killing two people in Kenosha...."
This is astonishing video. Officers in Kenosha in military vehicles stopped to engage with armed white men, told them they were appreciated and offered them bottles of water.
Bree Newsome Bass wrote "....Kenosha police hold press conference but won't comment on either shooter who's been charged w/ 2 counts of murder or cop who shot & paralyzed Jacob Blake. Reality of the situation is so obvious. & anyone trying 2 both-sides this is no diff than Trump commenting on Charlottesville...."
"....Another shows armed white men claiming police told them cops would deliberately push protesters their way & then leave...."