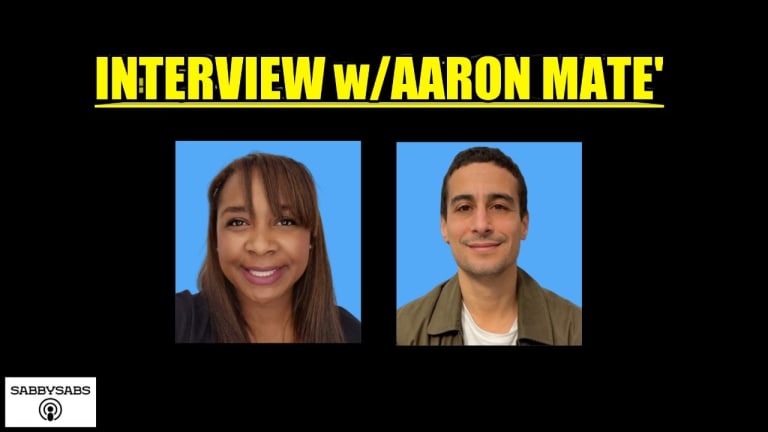 INTERVIEW w/AARON MATE'
Sabby interviews award winning journalist Aaron Mate'.
Award winning journalist Aaron Mate' sits down with Sabby to discuss the United States conflict with China, Russiagate, the failures of the Biden administration and more.
Sabby questions Joe Biden's boycott of Beijing Olympics due to the genocide in China. Aaron Mate' explains what's really going on China and the economic factors that has the United States watching China very closely. Is there a genocide in China and if so, why aren't we hearing about it? 
Aaron discusses the failures of the Biden administration, particularly his inaction of cancelling student loan debt; which would greatly help the economy. Is the cost of a college education even worth it in America anymore?
Aaron is known for his phenomenal reporting on Syria and Russiagate. Aaron explains his disappointment of the coverage in Syria from mainstream media and why it's critical that we know the truth. Russiagate was heavily discussed on CNN and MSNBC, so much that people started to believe Donald Trump would be impeached for his so called involvement. Aaron was one of the few journalist that explained why Russiagate was dangerous. He explains why commentators may have believed it to begin with. 
Sabby dives into these questions with Aaron and more.