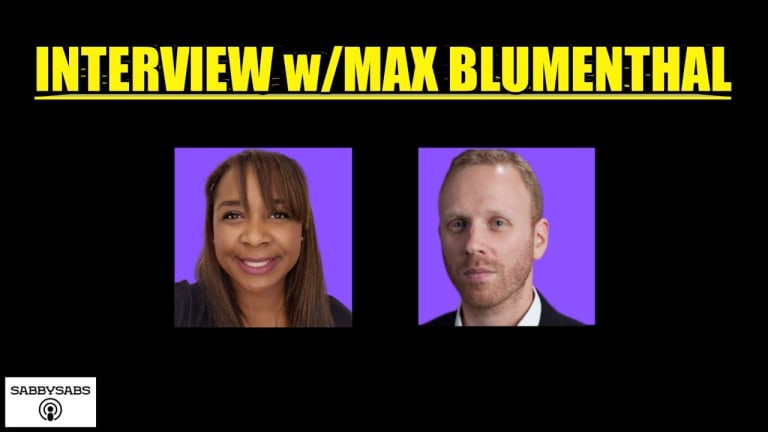 INTERVIEW w/MAX BLUMENTHAL
Interview with investigative journalist Max Blumenthal from the Grayzone about the withdrawal of troops in Afghanistan, the squad protest at the Capitol and more.
Sabby sits down with investigative journalist Max Blumenthal from the Grayzone to discuss Biden's removal of troops from Afghanistan. Max explains the real reason the United States government intervened in Afghanistan vs. the narrative that was told to Americans by mainstream media outlets like CNN and MSNBC. 
They dive into the recent eviction moratorium protest organized by AOC, Cori Bush, Ayanna Pressley and other members of the squad at the Capitol steps in Washington DC. The squad decided to protest the eviction moratorium during a time when Congress been dismissed for recess. Max discusses his interview with Cori Bush about Force The Vote, while at the protest. Yet, Cori Bush makes a quick exit. Was this action performative? Did this action produce real results? 
The question remains, could the Biden administration and the progressives in Congress, do more for the American people, during a time when the people continue during a pandemic? 
Sabby and Max discuss more in this interview.