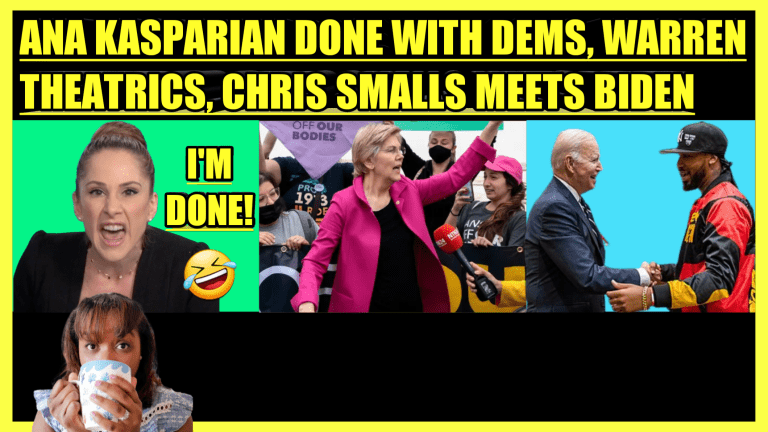 ANA KASPARIAN DONE WITH DEMS, WARREN THEATRICS, CHRIS SMALLS MEETS BIDEN
Ana Kasparian attacks democrats and the squad, Elizabeth Warren puts on a show over Roe v. Wade, Chris Smalls meets Biden
Ana Kasparian is not having a good week, after a clip of her ranting on The Young Turks goes viral! In a recent episode, Ana criticizes the democratic party as well as progressive squad members in Congress. What caused this reaction from one of their most loyal supporters? Should we believe that Ana is completely done with the Democratic Party? Or will she tell viewers to vote for Dems in November again?
Elizabeth Warren is very upset about the Supreme Court leak to overturn Roe v. Wade. So upset that she joined protesters outside the Supreme Court. While Warren has blamed Republicans, some are wondering if there was anything Democrats could have done to prevent this from happening? Is the leak a coincidence or was the document leaked on purpose to protect Democrats?
ALU president, Chris Smalls was invited to the White House to speak to senators about the struggles Amazon organizers have endured. During his visit, Chris got the opportunity to meet President Biden. Does Joe Biden actually care about this cause or is this just a photo op for him? 
Sabby dives into these stories on tonight's news segment.