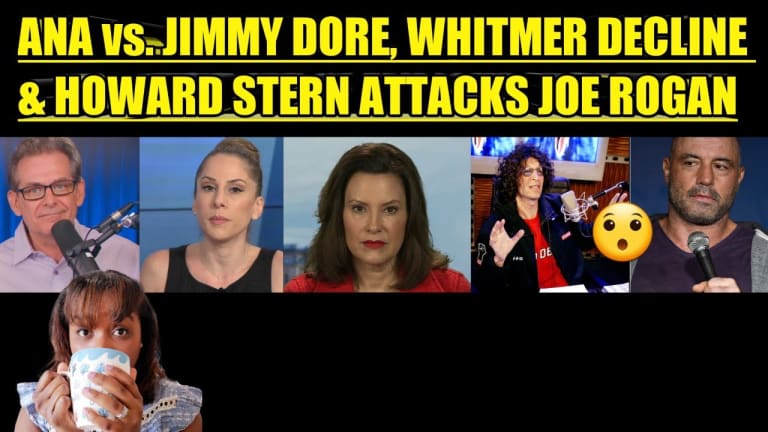 ANA KASPARIAN vs. JIMMY DORE, WHITMER DECLINE & HOWARD STERN ATTACKS JOE ROGAN
Ana Kasparian attacks Jimmy Dore about Nina Turner's lost, Governor Whitmer declines in the polls and Howard Stern attacks Joe Rogan over ivermectin.
The Young Turks commentator, Ana Kasparian is at again. This time she's attacking Jimmy Dore over Nina Turner's lost. Recently, Nick from Revolutionary Blackout Network appeared on the Jimmy Dore show to discuss the real reason he believes Nina Turner lost. It has less to do with big money and more to do with abandoning leftist policies. What did Ana Kasparian say about this response? Are The Young Turks attacking the response alone, or are they attacking the response because it happened on the Jimmy Dore show?
Governor Whitmer is declining in recent polls in Michigan. But why? Are Michigan voters changing their minds because of her performance as governor? Or is this a small part of a bigger issue occuring with the Democratic party?
Prominent radio host Howard Stern has come out against Joe Rogan's stance on ivermectin. Stern gives a rather cringe statement about the Joe Rogan's experience with Covid. Are people right to criticize Joe Rogan's experience with Covid? How do we bridge the divide between the those who are pro ivermectin and anti-ivermectin?