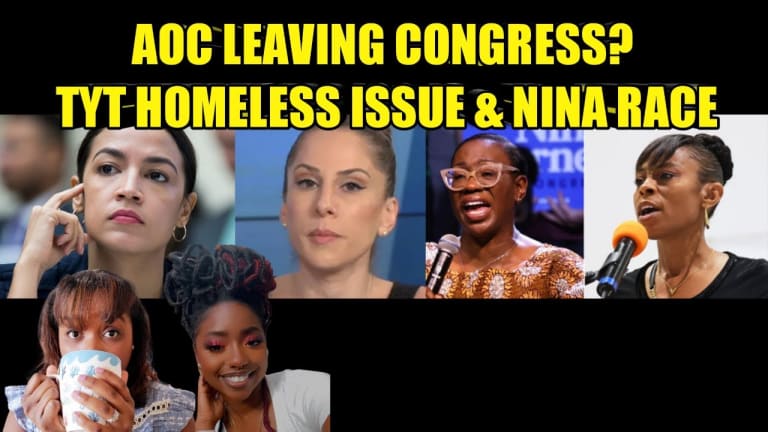 AOC LEAVING CONGRESS, TYT HOMELESS ISSUE & NINA RACE
Afeni joins Sabby to discuss AOC contemplating leaving congress, The Young Turks comments about homelessness and Nina Turner's race.
AOC and the squad protested outside the capital in response to the announcement of the expiration of eviction moratorium. Afeni, had the opportunity to talk to AOC at the protest about her direct action and why the squad is not voting as a block and pushing back on establishment Dems. What did AOC say to Afeni about her experience in Congress? Would she consider leaving?
The Young Turks commentator Ana Kasparian, is at again. This time, she's criticizing homeless people in Los Angeles. Is there class solidarity on the left? Or is there a class divide? Sabby and Afeni also discuss Nina Turner's race against Shontell Brown. As poll numbers show that Nina Turner is sliding in the polls. What role did dark money play in this race and who is to blame if Nina Turner loses?