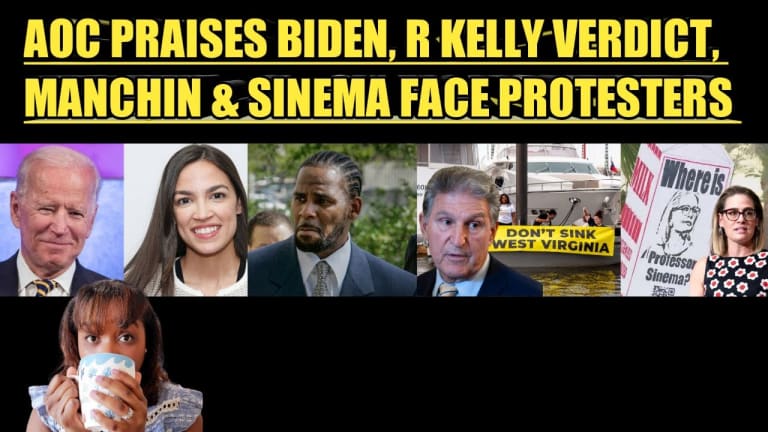 AOC PRAISES BIDEN, R KELLY VERDICT, MANCHIN & SINEMA FACE PROTESTERS
AOC praises Joe Biden in a recent interview, R Kelly is found guilty and Joe Manchin and Kyrsten Sinema face disgruntled protesters.
In a recent interview, AOC is asked about Joe Biden's performance as president so far. Some progressives ar shocked by AOC's praise of Joe Biden, considering he has cancelled all of his progressive campaign promises. Sabby discusses her disappointment with AOC's Democrat establishment talking points. Has AOC gone to the dark side? Should leftists be worried about the future actions of progressives in Congress?
R&B singer R Kelly has been found guilty on multiple charges. After years of sexual abuse allegations from multiple women, including underaged girls, the singer has officially been convicted. How was R Kelly able to get away with this behavior for so long? Sabby explains details of his past behavior going all the way to his marriage with an underaged Aaliyah.
It has not been a good week for Kyrsten Sinema and Joe Manchin as both were confronted by protesters about their poor performance in the Senate. What did protesters say to them and how did they respond? 
Sabby dives into these stories in this news segment.