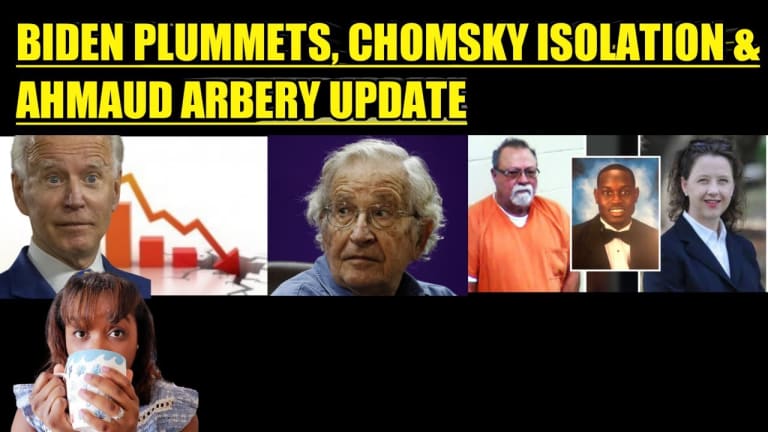 BIDEN PLUMMETS, CHOMSKY ISOLATION & AHMAUD ARBERY UPDATE
Joe Biden declines in the polls, Noam Chomsky cringe take on the unvaccinated and Ahmaud Arbery update.
In the most recent polls, Joe Biden's approval rating is declining. Sabby reveals new poll numbers for Joe Biden after his removal of troops from Afghanistan. Biden's approval is declining among independents and democrats. What does this mean for the Biden presidency and the democratic party in 2022 and 2024? 
Noam Chomsky has recently made some concerning statements in reference to Covid 19 and unvaccinated. His statements have been so concerning that even long time supporters of Noam are started to question if he still holds socialist beliefs. This is second time this year, Noam Chomsky has adopted Democratic establishment talking points. He recently criticized Force the Vote in his interview with the Vanguard podcast. Is Noam Chomsky correct? Or has Chomsky changed?
There are new updates in the case of Ahmaud Arbery; the young African American man who was shot and killed by three white in Georgia. What was the DA's involvement in the case and what did she do, that caused a delay in the arrest of Ahmaud's killers?
Sabby dives into these news stories in this segment.