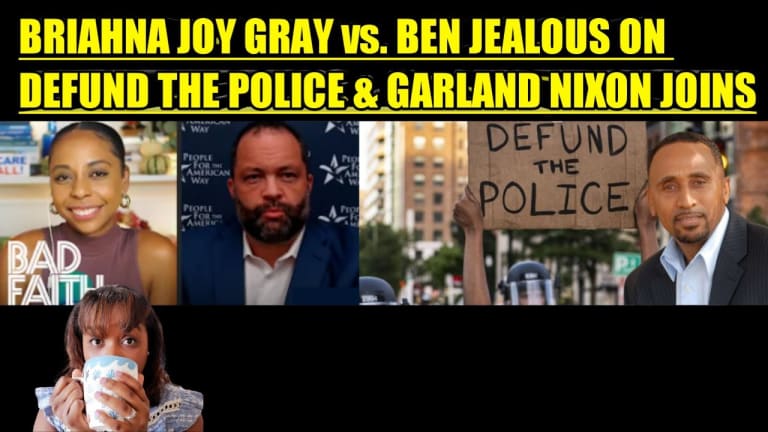 BRIAHNA JOY GRAY VS. BEN JEALOUS ON DEFUND THE POLICE & GARLAND NIXON JOINS
Briahna Joy Gray debates Ben Jealous about defund the police and Garland Nixon joins Sabby Sabs.
Radio host and former police officer, Garland Nixon joins Sabby Sabs podcast to discuss Briahna Joy Gray & Ben Jealous debate about defund the police. How does Garland Nixon feel about the debate and defunding the police in general?
Garland and Sabby have a detailed discussion about the phrase and what it means when people hear it. Ben Jealous and Garland Nixon, both agree that the phrase is problematic, particularly to the older generations. Is there a generational divide about defunding the police? Are younger people more likely to approve of it?
Sabby explains the road to abolition from Ten Demands, co-founded by AWKWORD and Nick Cruse. Defunding the police is just one step on the road to abolition. What does Garland Nixon think about police reform an abolishing the police? Are there other alternatives we could put in place, that would provide a better service than police?
Sabby dives into the defund movement and problematic policing system in this news segment.