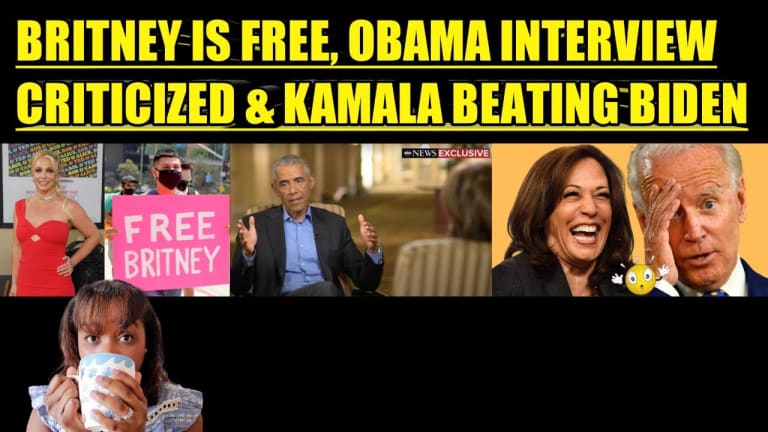 BRITNEY IS FREE, OBAMA INTERVIEW CRITICIZED & KAMALA BEATING BIDEN
Britney Spears wins, Obama's interview is criticized and Kamala Harris is beating Joe Biden.
Britney Spears has been fighting a court battle with her parents over the right to control her own life. Sabby goes over the details of Britney Spears conservatorship and why the court granted her parents control of Britney's life. What is the fine line of issuing a conservatorship and when should where should that line be drawn?
Former president Barack Obama is facing some scrutiny over his recent primetime interview. During the interview, Obama unveils his next project for Chicago's southside, which has caused a stir with local southside residents. What is Obama's new project and why is it causing such an uproar? 
New polls are showing that Kamala Harris is leading in the polls against Joe Biden. This comes after Biden's withdrawal of troops from Afghanistan. Will Kamala's lead hold or will Biden bounce back? 
Sabby dives into these stories in this news segment.