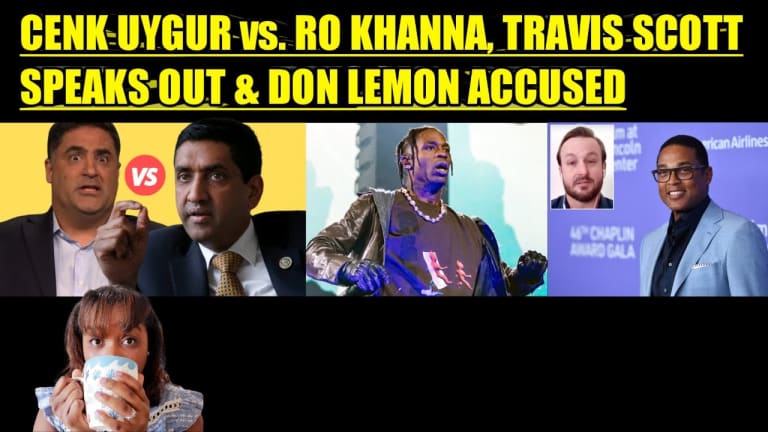 CENK UYGUR vs. RO KHANNA, TRAVIS SCOTT SPEAKS OUT & DON LEMON ACCUSED
Cenk Uygur tense interview with Ro Khanna, Travis Scott is speaking out and Don Lemon is accused of sexual misconduct...again.
Recently Ro Khanna appeared on The Young Turks for a pretty intense interview with Cenk Uygur. Cenk questions Ro Khanna about his decision to fold and give in to establishment Democrats by choosing to split the Infrastructure Bill and the Build Back Better Act. The original plan was for both bills to pass together. So why would Ro Khanna support the splitting of the bills? Will this cause more issues down the road for Build Back Better?
Travis Scott is speaking out about the horrific events that occurred at his concert at the Astroworld festival. Some concert goers have died or are badly injured after turmoil erupted in the crowd from non ticket holders pushed their way through the festival. Is Travis Scott responsible for the tragedy that unfolded at his concert? In general, is it the artist's responsibility to control the crowd? 
Don Lemon is being accused of sexual misconduct again. The victim has come forward claiming that Don Lemon tried to pay him off. Is Don Lemon being targeted, or is Don Lemon guilty?
Sabby dives into these stories in this news segment.