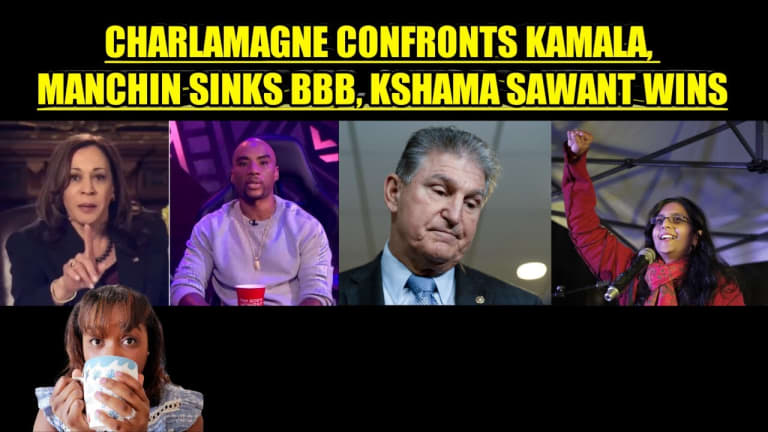 CHARLAMAGNE THA GOD CONFRONTS KAMALA, MANCHIN SINKS BUILD BACK BETTER, KSHAMA SAWANT WINS
Charlamagne Tha God asks Kamala Harris who is the real president of the United States, Joe Manchin votes no for Build Back Better and Kshama Sawant wins.
Charlamagne Tha God recently interview Vice President Kamala Harris and it did not go well for Kamala. During the interview, he asks Kamala "Who is the real President of the United States, Joe Biden or Joe Manchin?" Kamala Harris gives an angry response and insinuates that Charlamagne is speaking like a Republican. Was his question valid, considering Joe Manchin appears to be calling the shots? Why is Joe Biden not using his executive power?
Joe Manchin appears on Fox News and to let the American people know that he is not voting for Build Back Better.Progressives in Congress explode on Joe Manchin on Twitter and in television appearance after his statement. But is Joe Manchin really the problem? Or is his merely a rotating villain? 
Kshama Sawant has officially beat the right-wing recall in Seattle. How did she do it and what can we learn from Kshama Sawant? Socialist Alternative activist Eric Jenkins joins to discuss the importance of not running through the Democratic party and how Kshama Sawant won.