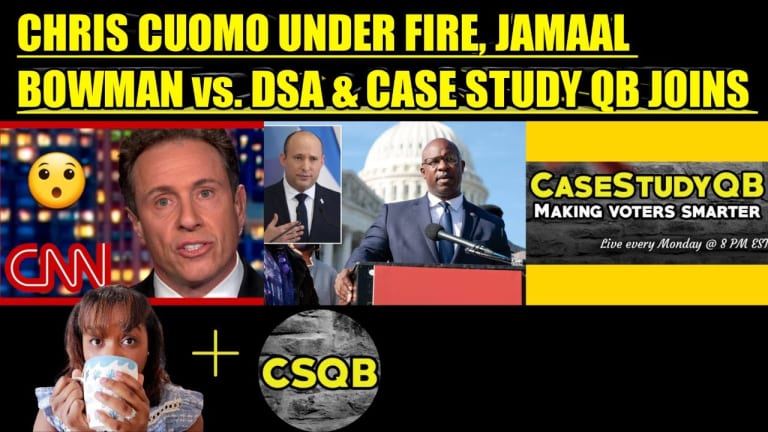 CHRIS CUOMO UNDER FIRE, JAMAAL BOWMAN vs. DSA & CASE STUDY QB JOINS
CNN suspends Chris Cuomo, DSA wants Jamaal Bowman out and Case Study QB joins to discuss the People's Gauntlet.
After accusations of sexual misconduct, CNN has decided to suspend commentator Chris Cuomo from their network. Chris Cuomo, who has the highest rated show on CNN, has under been under the radar lately, due to multiple women coming forward about his inappropriate behavior towards them in the workplace. How long will Chris Cuomo be suspended and should CNN even bring him back to the network? 
Jamaal Bowman is facing serious heat from Democratic Socialists of America, after his support for Israel over Palestine. Bowman recently took a trip to Israel to meet with Israeli prime minister Naftali Bennett. DSA feels that Bowman's support for Israel is in direct conflict with their morals as an organization. Should Jamaal Bowman be removed from Democratic Socialists of America? 
Case Study QB joins Sabby Sabs to discuss his new initiative for vetting candidates, The People's Gauntlet. Case explains how his system will help voters have more transparency about where candidates stand on the issues. Could this initiative help voters make better choices?
Sabby dives into these stories in this news segment.