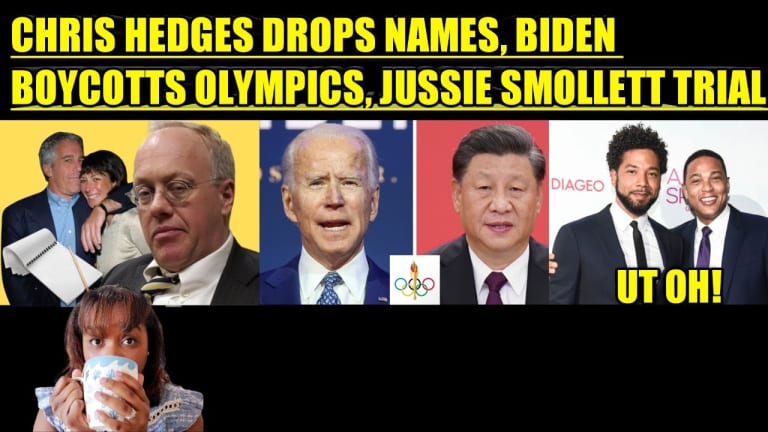 CHRIS HEDGES DROPS NAMES, BIDEN BOYCOTTS OLYMPICS, JUSSIE SMOLLETT TRIAL
Chris Hedges reveals names of prominent figures associated with Jeffrey Epstein's sex trafficking circle, Biden boycotts Beijing olympics and Jussie Smollett trial update.
Chris Hedges gave a speech at an NYC rally where he revealed the names of other high profile figures, that were also involved in Jeffrey Epstein's sex trafficking scandal. Some of the names he mentions may surprise you and some may not. Who does Chris Hedges mention? Why aren't these figures being prosecuted? Sabby explains how money and power corrupt the criminal justice system.
Joe Biden has announced that he will boycott the Beijing olympics due to China violating human rights and their ongoing genocide. But people have to wonder is Joe Biden is purposely trying to escalate tension with China. China has been rising economically the past couple of years, is this the real threat?
Empire actor Jussie Smollett's trial is underway. The actor has faced scrutiny since it was revealed that he paid two brothers to stage a physical attack on him. What has been revealed so far in this trial? Is Jussie Smollett guilty?
Sabby dives into these stories in this news segment.