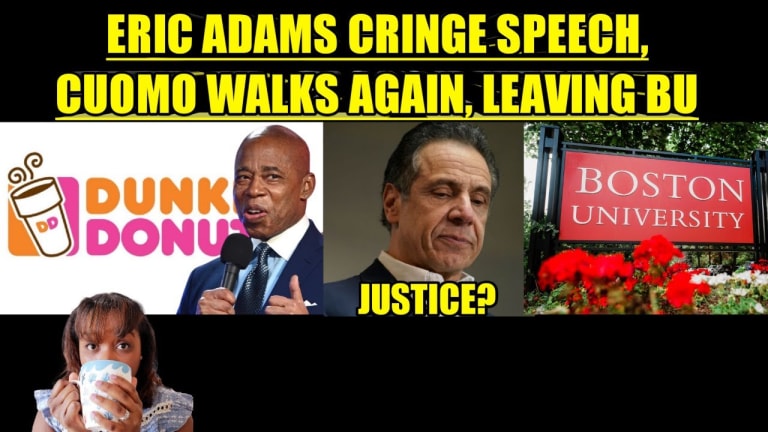 ERIC ADAMS CRINGE SPEECH, CUOMO WALKS AGAIN, LEAVING BOSTON UNIVERSITY
Eric Adams makes a cringe speech, Andrew Cuomo walks again and why is Sabby leaving Boston University?
New NYC mayor Eric Adams discusses his plan to handle Covid for workers in NYC. During his speech, he makes some cringeworthy remarks about the intelligence and skill levels of workers at franchises like Dunkin Donuts. What did Eric Adams say and why is it problematic?
Andrew Cuomo resigned last year due to sexual misconduct allegations from several female staffers. Although it was later announced that he was charged with sexual misconduct, it appears that those charges will not stick after all. Cuomo is now cleared of his involvement in the nursing home deaths in NYC and the sexual misconduct allegations. Why did the DA drop the charges and what message does this send to victims of sexual misconduct? What happened to "believe women" and #metoo? 
Sabby announces her departure from Boston University and why she decided to leave? What happened at Boston University? Is there a larger issue present at these elite universities that is not being discussed?
Sabby dives into these stories in this news segment.