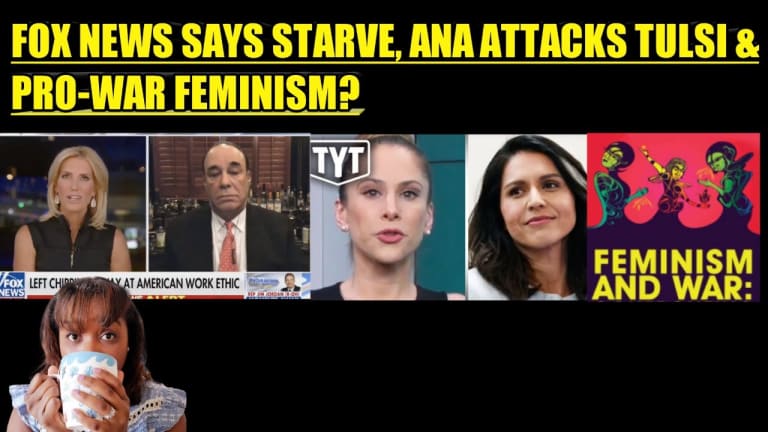 FOX NEWS SAYS STARVE, ANA ATTACKS TULSI & PRO-WAR FEMINISM
Fox News shames unemployed workers during a pandemic, Ana Kasparian attacks Tulsi Gabbard & is pro-war feminism real?
Fox News correspondent Laura Ingraham, issues a cringe statement, criticizing unemployed Americans for not going back to work. Are people choosing not to work or are the jobs available not paying a living wage? 
Tulsi Gabbard is attacked by The Young Turks commentator Ana Kasparian for joining a new platform called Rumble. The platform has also added Glenn Greenwald and other journalists. Is there a problem with Rumble or if Ana Kasparian rehashing old resentment from Tulsi's presidential race? 
Biden's exit from Afghanistan has stirred up turmoil among Democrats and Republicans. The question has emerged, "what about the women and the children?" Are these wars really about women and children? Or is it about resources? Is there a such thing as pro-war feminism.