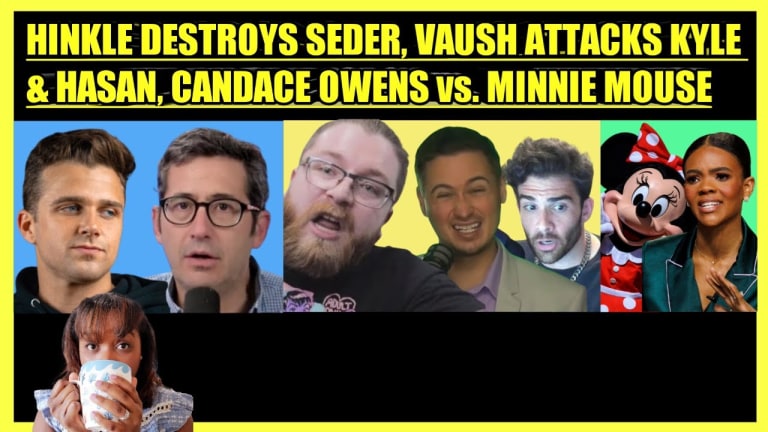 JACKSON HINKLE DESTROYS SAM SEDER, VAUSH vs. KYLE KULINSKI & HASAN, CANDACE OWENS vs. MINNIE MOUSE
Jackson Hinkle destroys Sam Seder in an epic debate, Vaush smears Kyle Kulinski and Hasan Piker over Russia, Candace Owens takes on Minnie Mouse.
Jackson Hinkle, host of The Dive debates Sam Seder of The Majority Report about the squad. Jackson Hinkle provides key examples in which AOC and other members of the squad have not leveraged their vote and have taken billionaire money. How does Sam Seder respond to these allegations? Who wins this debate? Sabby takes a deep dive into this heated debate. 
Twitch streamer and youtuber Vaush has come out against Kyle Kulinski and Hasan Piker's statements about the Russia and Ukraine conflict. Kyle and Hasan explain the issues with US involvement in this situation and Vaush refutes their statements. Why does Sabby believe that Vaush's message of imperialisms and US intervention is problematic?
Candace Owens is at it again, this time she attacking, yes you guessed it...Minnie Mouse. What did this Disney character do to upset Candace Owens? And is this recent change with the Minnie Mouse even something to be concerned about?
Sabby dives into these stories in this news segment.