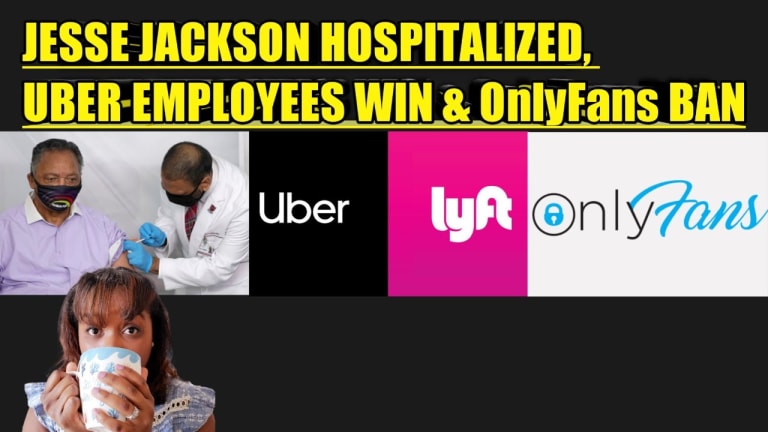 JESSE JACKSON HOSPITALIZED, UBER EMPLOYEES WIN & OnlyFans BAN
Jesse Jackson is hospitalized for Covid, UBER employees win benefits and ONLYFans has issued a ban on nudity.
Jesse Jackson and his wife have been hospitalized with Covid. Both Jackson and his wife are fully vaccinated, yet still need to seek treatment from the emergency room. This recent announcement has many wondering, how could this have happened to people who are fully vaccinated. Are the vaccines 100% effective? Could people still contract the virus even after being vaccinated? 
UBER employees have been fighting for benefits. As employees of the company, drivers are considered contract employees, even though some of the drivers are working full time hours. After a long battle with the company, drivers have finally won. What did they win and what does this mean for other driver service companies like DoorDash and GrubHub? 
ONLYFans, a site that was known for not censoring their content creators, has decided to ban pornography on their site. This is especially concerning, because this would affect a majority of the content creators on their platform. How is this being perceived by the creators and the public? 
Sabby dives into these stories on this news segment.