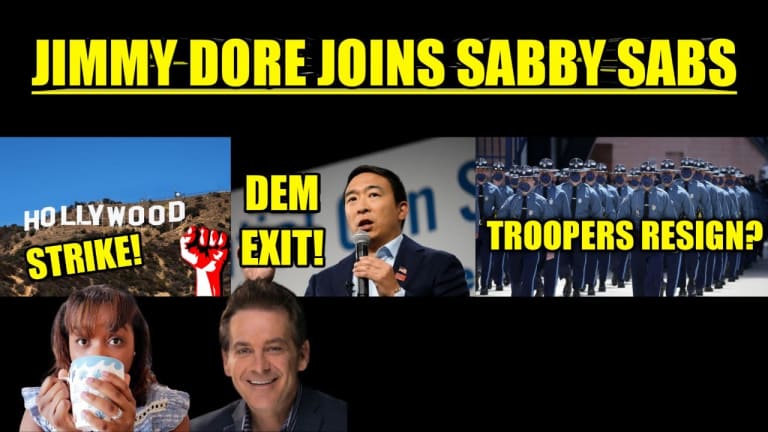 JIMMY DORE JOINS SABBY SABS
Jimmy Dore stops by Sabby Sabs podcast to discuss the Hollywood strike, Andrew Yang's new party and state troopers resign over mandates.
Jimmy Dore is back on Sabby Sabs podcast to discuss three recent news stories; Andrew Yang's new third party, state troopers resign and the Hollywood strike. 
Jimmy and Sabby discuss Andrew Yang's recent departure from the Democratic party and his new party third party called "Forward." Why has Yang decided to leave the Democratic party? Does Andrew Yang have good intentions or is this just another new project for him?  
Hollywood production is threatening to go on strike after years of being overworked and underpaid. This strike includes production workers from Netflix. Jimmy gives his perspective about the Hollywood strike and the recent increase in strikes going on around the country. 
Massachusetts state troopers are threatening to go on strike over state vaccine mandates. Will Governor Baker make an exception for state troopers? If the troopers see this through, will there be a trooper shortage in Massachusetts? 
Sabby dives into these stories in this news segment.