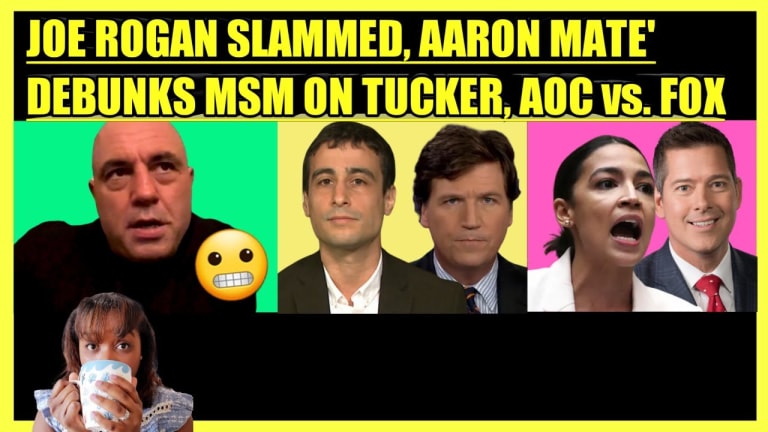 JOE ROGAN SLAMMED, AARON MATE' DEBUNKS MSM ON TUCKER, AOC vs. FOX
Joe Rogan slammed for saying the N word, Aaron Mate debunks Russia fears on Tucker Carlson and AOC vs. Fox News.
Joe Rogan has come under fire after a recent video shows him using the N-word goes viral on social media. Joe Rogan has come forward and issued an apology, but some feel his apology is not enough. Is this controversy about the N-word or something much bigger? Are there other motives at play?
Award winning journalist Aaron Mate makes an appearance on Tucker Carlson to discuss the dangers of mainstream media propaganda surrounding Russia. Liberal critics are attacking Aaron for appearing on a right wing channel, but are they missing the point? Should they focus more on Aaron's message instead of the platform? What did Aaron say about Russia and how does Tucker Carlson feel about US involvement with Russia?
AOC is attacked by Sean Duffy on Fox News for discussing the problems with capitalism. During a time when the economy is struggling and young generations are unable to buy homes and start families, Fox News believes the problem is that young people are lazy. Is there a generational divide about capitalism and why are younger generations more likely to embrace socialism?