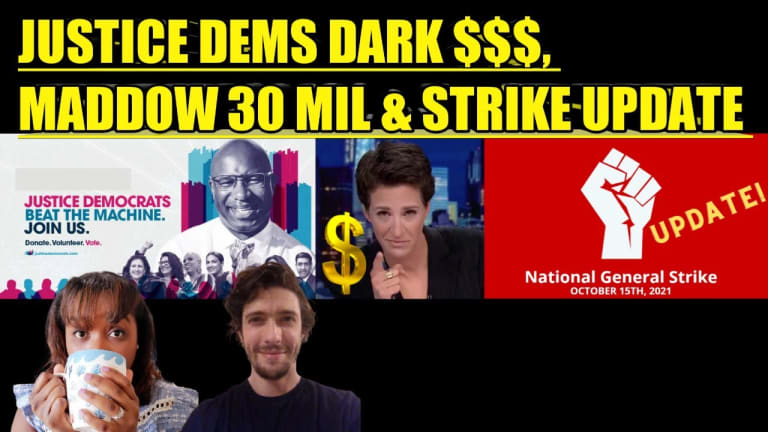 JUSTICE DEMS DARK $$$, RACHEL MADDOW $30 MIL & GENERAL STRIKE UPDATE
Justice Democrats dark money is revealed, Rachel Maddow has a new 30 million dollar contract and October General Strike update.
Sabby is joined by Rob Durden, host of Rob Durden and Indie News Network co-host to discuss the latest news.
Recent financial documents have emerged about Justice Democrats funding. It appears Justice Democrats is not the grassroots organization it claims to be. Sabby and Rob dive into those documents and reveal the corporate donors of the same organization that propped up candidates like AOC. 
In more financial news, MSNBC commentator Rachel Maddow has a new contract with MSNBC. The network has agreed to pay her 30 million dollars. Should a commentator that hosts a show, that she has claimed is not news but infotainment, be offered a salary that large? What role does money play in media and the narrative that is presented? 
Sabby and Rob provide an update about the October General Strike. Is this strike real and who are the organizers? Sabby dives into all of these stories in this news segment.