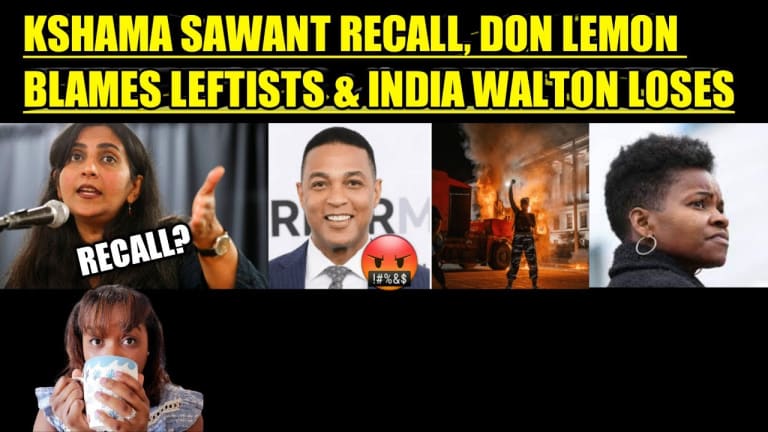 KSHAMA SAWANT RECALL, DON LEMON BLAMES LEFTISTS & INDIA WALTON LOSES
Kshama Sawant faces recall, Don Lemon blames leftists for Democrats losing and India Walton loses.
Seattle city councilor, Kshama Sawant, is facing a recall election. Right-wing business executives and establishment Democrats are trying to remove Kshama Sawant from her city councilor seat because of her performance as city councilor. As a socialist, Kshama Sawant faces a lot scrutiny for running outside of the Democratic party. Is the recall really about her performance, or her politics? Socialist Alternative joins Sabby Sabs podcast to discuss the details of the recall. 
Don Lemon is angered by Democrats losing Virginia's gubernatorial race. On his CNN show, he blames leftists for pushing defund the police, for the reason that Democrats lost Virginia. Is Don Lemon correct? Or is there another reason why Democrats are losing? Is this a sign of things to come in 2022 and 2024 elections?
Democratic socialist, India Walton has lost her race in Buffalo, NY. Even after receiving endorsements from Chuck Schumer and AOC, she could not seem to hold her lead against her opponent, who won by write-in votes. How did she lose her lead? And what happened to her campaign?
Sabby dives into these stories in this news segment.