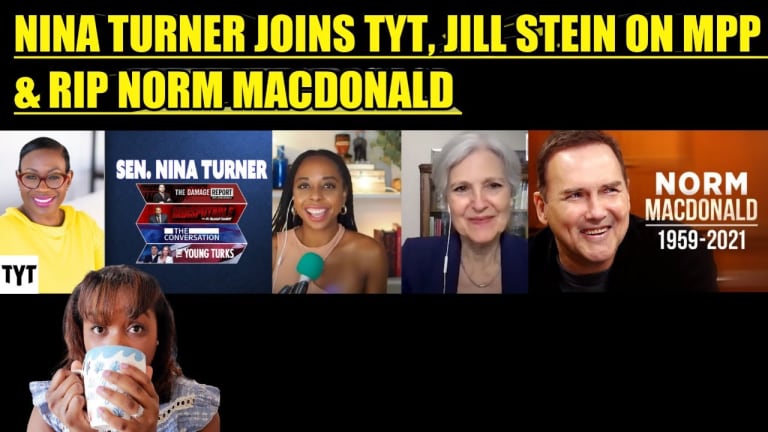 NINA TURNER JOINS TYT, JILL STEIN ON MPP & RIP NORM MACDONALD
Nina Turner joins The Young Turks, Jill Stein discusses third parties with Briaha Joy Gray and actor/comedian Norm Macdonald passes away.
After her election loss, The Young Turks announces that Nina Turner has officially joined TYT. Nina's newest endeavor has created a split among progressives due to the network's financial backing and recent image. What is about TYT that has caused some progressives to stop supporting the network? Will Nina Turner run again, now that she has joined TYT and if so, will there be conflicts of interest?
Former Green Party candidate Jill Stein appeared on Briahna Joy Gray's Bad Faith podcast to discuss third parties. With a new third party on the rise, Movement for a People's Party, Jill is asked her opinion about new third parties. What does Jill Stein think about MPP in comparison the Green Party? Is there room for more third parties? Should the Green Party and MPP merge?
Recent news about comedian/actor Norm MacDonald's death has impacted the comedy community. Sabby reflects on her memories of Norm MacDonald's performance on Saturday Night Live. 
Sabby dives into these stories in this news segment.