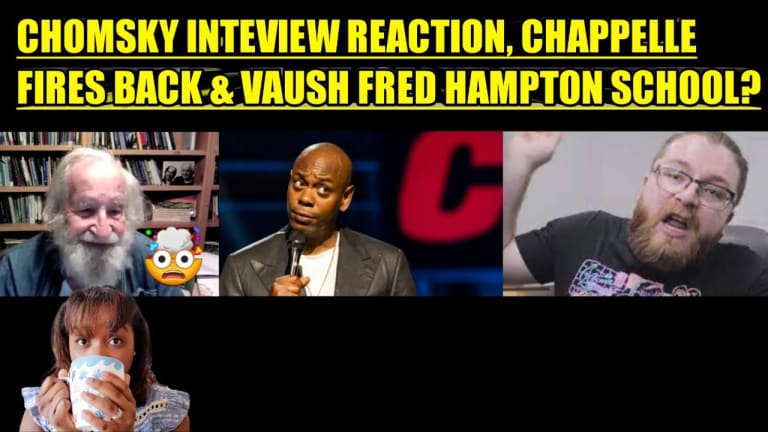 NOAM CHOMSKY INTERVIEW REACTION, DAVE CHAPPELLE FIRES BACK & VAUSH FRED HAMPTON SCHOOL?
Noam Chomsky's interview with Primo Radical gives viewers pause, Dave Chappelle speaks out about his Netflix special and Vaush misuses Fred Hampton's message.
Primo Radical interviews Noam Chomsky, someone who is admired by many on the left. But leftists are surprised at some of Chomsky's answers, especially in reference to the Democratic party. It appears that the socialist teachings of Noam Chomsky are a glimpse in the rear view mirror. In recent interviews, he has spoken out against Force the Vote and has garnered support for the Biden administration. Is Noam Chomsky falling in line with the Democratic establishment or is there still hope for him yet?
Dave Chappelle has come under fire over controversy from his recent Netflix comedy special "Closer." Some members of the trans community have advocated for Netflix to remove the special due to remarks he made about the trans community. Dave Chappelle is now speaking out about his Netflix special. Is Dave Chappelle apologizing? 
Beverly Hills Twitch streamer Vaush is trending on Twitter again. This time for saying "he's from the Fred Hampton school." Which is interesting considering Vaush's rhetoric. What does Vaush get wrong about Fred Hampton? 
Sabby dives into these stories in this news segment.